Benefits of a professional Builders Clean
Unique Clean Hire & Facilities
Once all the dust and debris has settled, and all the hard work has been done from a strenuous building scheme, there's one final touch which needs to be carried out; a professional Builders Clean!
The rigorous process of a new build demands a lot of dirt and clutter which needs to be disposed of before you sign off on a job well done. Now, while you may be able to squeeze out the extra effort to get rid of all that left over material, hiring an experienced, professional team to carry out a complete overhaul of builders cleaning is by far the best way to go about it.
Professional cleaning services like Unique Clean work with a national spread of new build principle contractors, architects, refurbishment contractors, designers and private individuals across the UK to provide the finest post construction cleaning service.
Ongoing builders clean?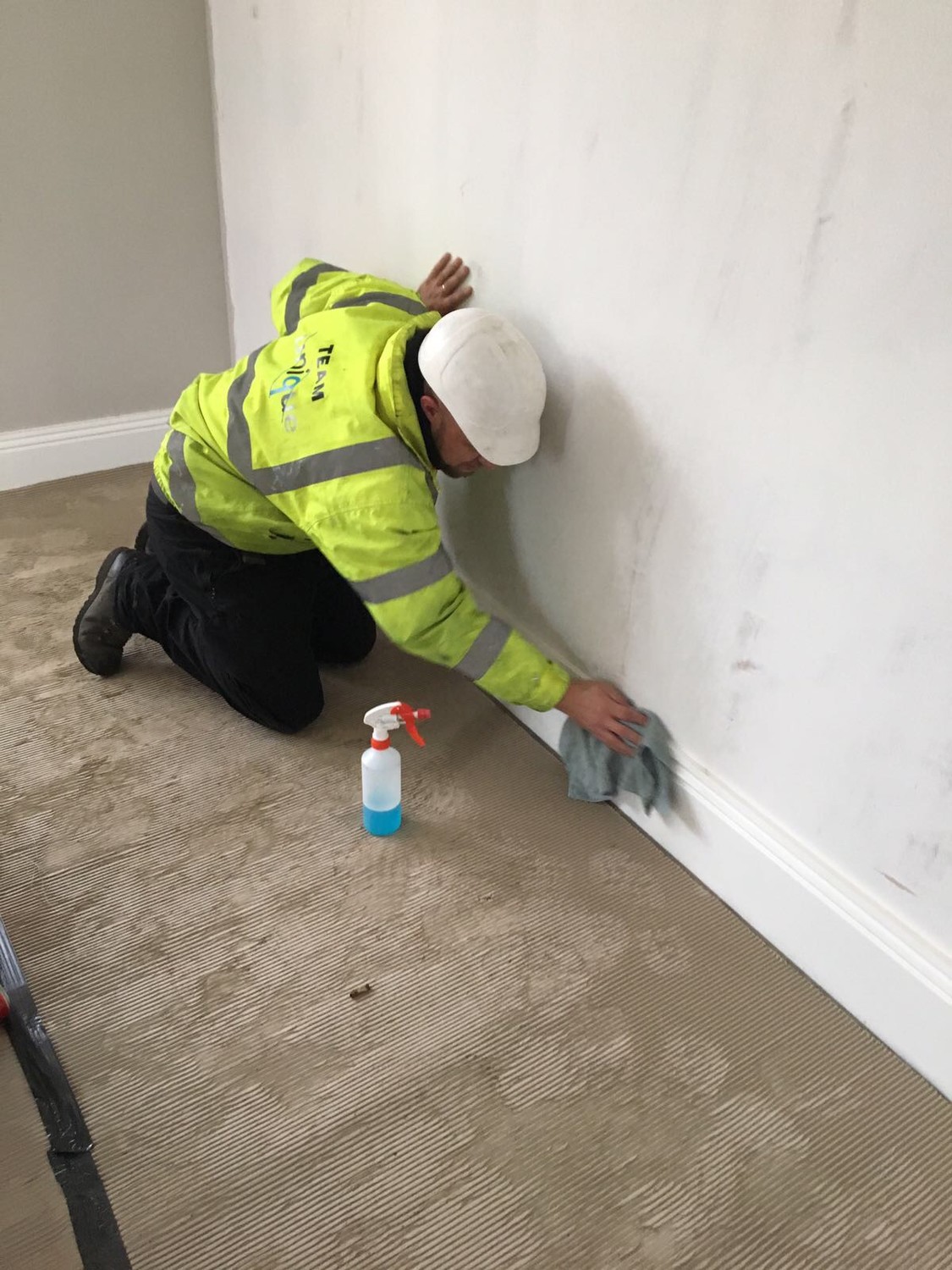 This type of builders clean is a lot more useful than most contractors know. Ongoing professional builders cleaning ensures the hygiene of workers on site by reducing dust particle content in the air and also makes sure that hazards are not allowed to develop from the debris lying around.
Progressive building cleaning is also beneficial in maintaining a clean condition into the tighter spaces which are much more difficult to reach when mounds of debris have stacked up after a build is finished making a finishing sparkle clean much easier and effective. This means that the outer fittings which have not been laid are in better condition and will also help to ensure dirt does not gets covered up behind outer panels and fittings.
Builders themselves will also find that an ongoing builders clean can help them get the best out of their work and complete the job to the best of their abilities. Making sure the construction site is clean and well maintained ensures that builders can access all parts of the build, making working conditions efficient, without missing or compromising any part of the process.
During a builders clean, appropriate risk assessment is carried out and we ensure that all our staff are aware of the potential hazards. We work together with other site operators to prevent accidents on site as well as professionally accommodate other site users.
Builders Sparkle Cleaning?
At the end of a successful construction, a builders sparkle clean is the final touch will provide a wow factor for your project. Often described as a 'handover clean', a team of commercial cleaning professionals will make sure no area of your site is unreached, every last nook and cranny will be dealt with from the high reach gutters and roofs to the freshly clean carpets and flooring.
Our team will use our wealth of equipment and experience to make sure the hygiene of the site as well as the aesthetic condition of the building is in tip top shape before you present it to potential clients. Quite simply, a new build isn't finished until it had a professional sparkle clean; it ensures the walls, floori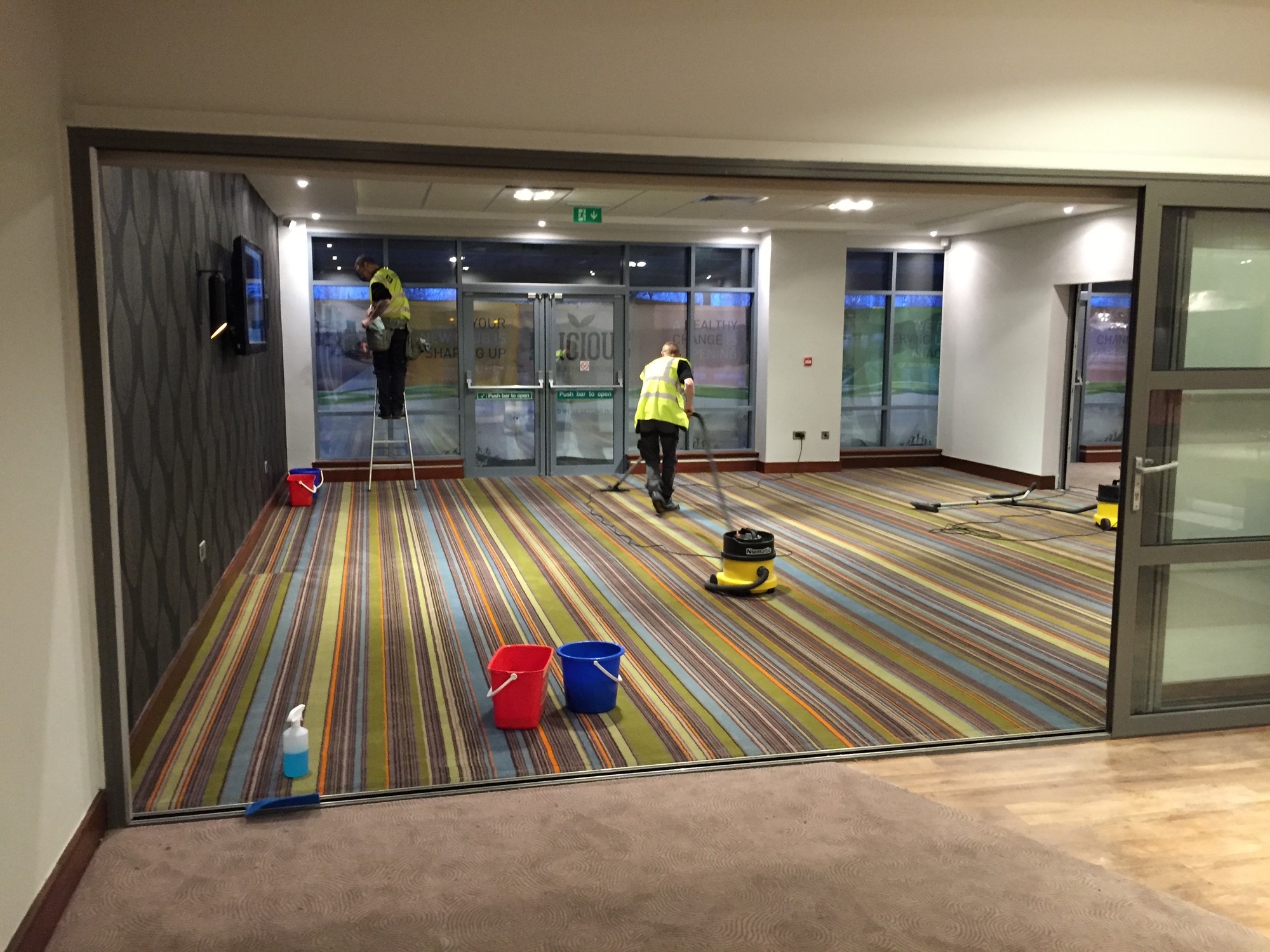 ng, fixtures and fittings are all in pristine condition for the end users. Builders sparkle cleans usually takes place in the last few days before the project completion date.
Benefits of a Sparkle clean:
·        Professionally managed cleaning service
·        Highly desirable outcome using top quality cleaning, facility maintenance and high access reach equipment
·        Effectively implemented Health and Safety procedure ensures minimal hazard throughout site
·        Our team finish when the work is signed off